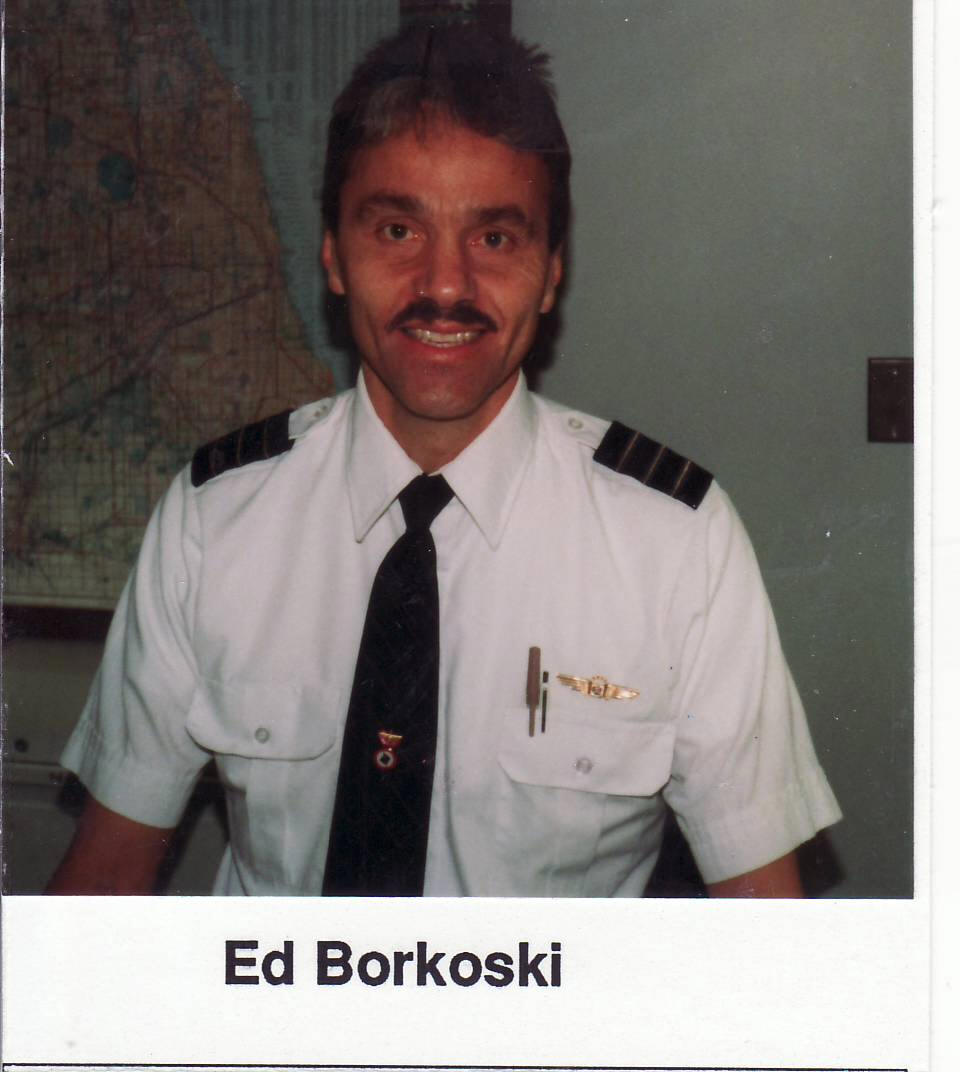 Edward R. Borkoski, airline pilot, volunteer
Edward R. Borkoski of Little Silver died suddenly and unexpectedly at his home on Friday, Sept. 14, 2007.
Mr. Borkoski was born in Summit, the son of James Borkoski and Mary Fleming Borkoski. He was a graduate of Seton Hall University, and he served honorably in the U.S. Navy during the Vietnam War. Mr. Borkoski learned to fly during his tenure in the Navy, and it translated into the career he would pursue for the next 33 years, flying as a United Airlines pilot. His most recent endeavor was flying for Tag Aviation of Trenton. He loved people and making them laugh. He was a history buff and was known to many as Crazy Eddie, qualities he brought into the 24 years he volunteered delivering Meals on Wheels.
An avid jogger and later walker, he was a charter member of the Rumson Hash House Harriers Running Club for more than a quarter century. He loved convertible Mustangs, and he loved attending car shows. He was also a member of the CBA Fathers Club for over 25 years. When he was not at the beach in Sea Bright, he was sitting in the sun in his front driveway.
Mr. Borkoskis family was the center of his life, and his loss will be deeply felt by his wife of 42 years, Jane Silbernagel Borkoski; by his sons and their spouses, Jeffrey and Suzanne Borkoski of Los Angeles, Calif., Gregory and Catherine Borkoski of Pearl River, N.Y., and Kevin and Brenda Borkoski of Washington, D.C.; by his daughters, Allison and her husband, John Peduto, of Shrewsbury, and Jennifer Borkoski and her significant other, Steve Theisen, of Sea Bright. He is also survived by his sister, Mary Jordan of Kalispell, Mont., and by his brother and sister-in-law, James and Geri Borkoski of Coeur dAlene, Idaho. His absence will be experienced as well in the lives of his six grandchildren, Dakota, Luke, Matthew, Mary, Jack and Emily, and by his many nieces and nephews. Memorial donations in Eds memory may be made to Calvary Baptist Church, Oceanport.
Published in the Star-Ledger on 9/17/2007.
My memories of Ed Borkoski are that he any room he was in was brightened by his smile. Ed DeChant
Any others with memories of Ed Borkoski are invited to send them in please.